0205, Lanjaron. Country Property in Lanjaron with olive grove
Lanjaron, 18420
Ref # : 0205
For Sale
€ 105,000
Nave Agricola, (officially a agricultural building). with 15000m2 of land planted with over 400 olive trees, almonds and great views
This property is isutated close to Lanjaron, the land is steep and terraced, planted with almonds and olives. Last years crop was just over 10,000 kilos. On average 8000 kilos a year, there is also a subvencion (grant) fro farming the olives. The building was built 23 years ago and the main entrance door leads into an open plan room with living, kitchen and dining room, off of which there are two bedrooms, also a family bathroom. Outside there is a storage shed for gardening tools and equipment.
Services
Mains electricity is fitted. the property has a 50% share of a private pozo (well) which provides all the water for irrigation and the house, there are two albercas on the land for storing water and irrigating the trees through a drip feed system.
Location
Lanjarón is a municipality and town in the Alpujarras area in theprovince of Granada in Andalusia, Spain. Lanjarón has a ruined castle and chalybeate baths. This spa town is most famous, however, for its eponymous bottled water company, the first ever established in Spain, whose products are sold throughout the country.
On the 23rd of June, the town of Lanjaron celebrates its annual fiesta of San Juan, known as the biggest water fight in Spain. On the night of the 23rd, people from far and wide come to celebrate the midnight madness. For one hour, starting at midnight until 1 am, the streets are packed with people and their buckets, water pistols, fire hoses and lorries filled with water. Situated in a prominent position outside of the town. Access via a good track mostly concreted. The property is within easy reach of the A44 motorway. The historic city of Granada can be reached in 30 minutes, the beaches of the Costa Tropical in 35 minutes and Malaga, with its airport, is just 90 minutes away.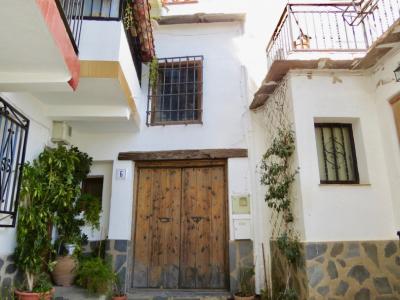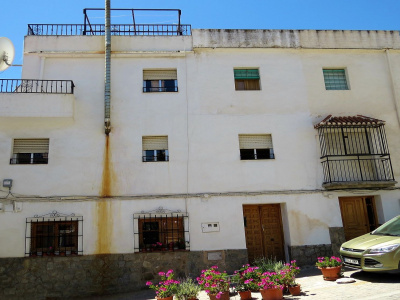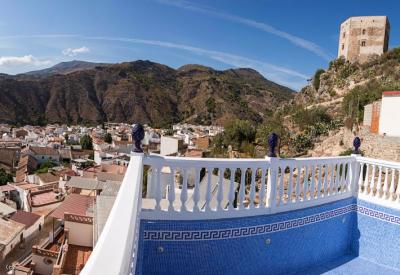 Hi! Click below to chat to Paul Mcjury on WhatsApp!
Chat with Paul Mcjury on WhatsApp
Close and go back to page