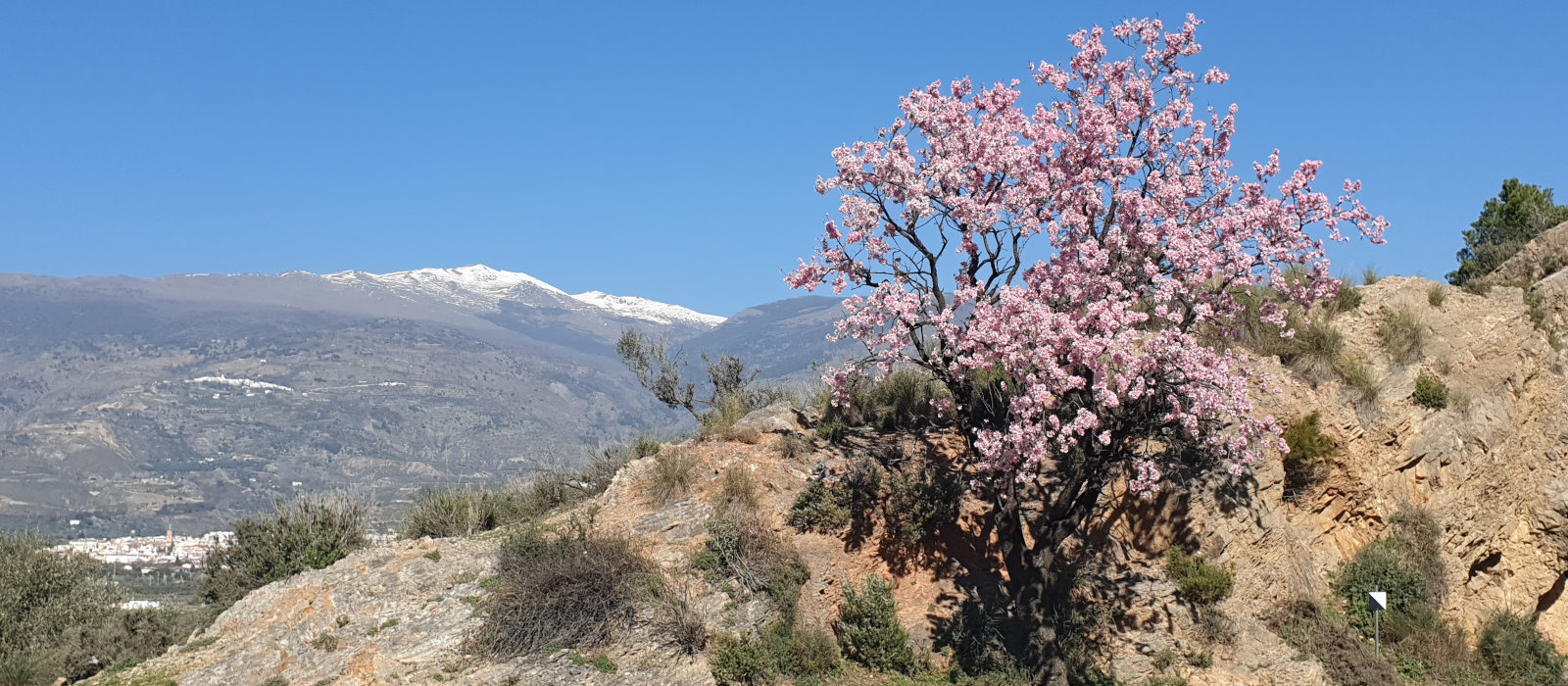 Professional service from start to finish.
Never easy selling a home,especially one that was much loved , every part of the process was explained in simple terms and carried thru to a successful conclusion . I have no hesitation in recommending orgiva properties to any potential buyers or sellers and wish them every success going forward ,thankyou Paul .
Karen and Steve
Hi Paul
We know we are very fortunate to have had your support ever since the house went on the market. Thank you for everything you did up to finalising the deal - yesterday was a very happy day indeed.
The furniture is settled in its new home as you can see. You made that possible and I am so glad it wasn't left in the house.
All best wishes and many many thanks.
Jane and Robert
"Thank you so much for your service!
We had a really good experience with you.
We're very happy with it, since there are several horror stories in The Netherlands about buying real estate in Spain".
Nick and Bryan.
"My general distrust of realestate agents was seriously contradicted when I met Paul, calling him on a whim to look at properties in the Alpujarras. Paul has a straightforward and helpful manner, detailed knowledge of the area and an awareness of the difficulties of first-time buyers in Spain.
He does not apply undue pressure while providing all the information necessary for navigating the purchasing process in Spain. He is also a very decent person. Highly recommended".
Gerald
"I had the pleasure of engaging Orgiva Properties to show me some houses in the town of Velez de Benaudalla. Email pre visit correspondence was very cordial. On the viewing day I met Mr Paul McJury on site. He was prompt, well presented and mannerly. Of note there was absolutely no pressure applied. Paul answered all questions and for difficult ones rang on the spot for conformations. Also of note is that his car is new & clean and suitable for multiple viewings in contrast to other agents I used.
Orgiva may not have your dream home but for an enjoyable viewing I recommend Paul at Orgiva. He is a good source of local knowledge. Tell him your wish list you just never know he might have something".
Brendan Lynch
"Hi Paul
We wanted to thank you for all your help in selling our property in Tijola. You dealt with the whole process in a helpful and professional manor and made what can be a very stressful time totally stress free. From initial marketing, through the sales process and to completion you have been a pleasure to deal with.
Kind Regards and Best Wishes"
Guy & Steph
"Hi Paul,
Just a quick note to thank you for your help in the purchase of our property in Lanjaron.
It been a pleasure dealing with you from the start to the finish.
We moved in for our last 2 days and felt like home straight away , a truly spectacular spot.
Hopefully we will see you for a drink at some point in the near future.
Warm regards"
Andrew & Sally
"Many thanks for your work in selling the cortijo and for the support you have given Sandra through the most recent steps."
Rodney and Sandra
"It was a pleasure working with Orgiva Properties. I was making a quite substantial purchase and I felt in good hands. The advise they gave me was always spot on.
Paul talked through every aspect of the purchase and proposed different options of going about the transaction. He succeeded in negotiating a very good reduction from the asking price and was very flexible and easy to work with in every respect. I would definitely recommend them."
Suzy M
"When selling our finca in the Alpujarra we found Paul to be very professional, friendly and knowledgeable. It definitely made a huge difference to work with a specialist agency. They know their stuff and were able to accurately inform and reassure clients when the inevitable queries and "problemillas" arose! Muchas gracias!"
Adam H
"Orgiva Properties is by far the best website advertising property in the area. It is attractive and easy to use, so it was my estate agency of choice when looking for a finca. We very much appreciate how helpful Paul was throughout the buying process. He was patient with us when we were going after a property which ultimately wasn't right for us. He instinctively knew what we were looking for and suggested we go and see the finca that turned out to be perfect. Buying a property in Spain can be a daunting prospect but Paul made it simple and easy. He continues to offer help to us with paperwork etc even now, a year and a half after the sale. Thank you for everything Paul. We have our perfect little bolt hole thanks to you."
Terri M
"I asked Paul to sell my property in Orgiva for me and they did in a very short time! Paul are efficient and very nice to deal with. I have already recommended them to friends who have proceeded to sell via Las Alpujarras Properties. I would also say when I needed help regarding paperwork many months after the sale they readily assisted me and I was most grateful. May you continue to prosper."
Jeanette W.
"Paul has a confident no-pressure way that inspires trust. Dealing through them was a definitely a factor in deciding to buy in the area. They were patient with my search, and when I saw my place they were quick to help secure it. They even organised a place to rent while I got a feel for the area. The process was surprisingly straight forward, more so than in the U.K., in my experience. The name 'Orgiva Properties' is so apt. Many thanks!"
Rupert S
"I just felt I had to write and say how fantastic Paul has been right from the first time my husband and I met him. Nothing has been too much trouble, we were taken to great properties in a wide range of areas, unbiased information and advise was freely offered, time was given to help after we purchased our home through Paul and help even extended to translating to the hospital when I was taken ill, actually you were also involved there I think Paul so thanks to you too.
Dave and I have bought a few houses in our time, through lots of different estate agents but never have we come across such outstanding service with a patient smile regardless of what we've asked. I cannot recommend Orgiva Properties highly enough. Massive thank you! We honestly hope we will continue a growing friendship with Paul, he's a fantastic man!"
Judy & Dave W.
"We are a couple who have surfed your web page for some years and now we want to take it a step further. Is it possible to meet you at your office tomorrow? We are in Orgiva to visit friends that you helped find their house. They highly recommend you!"
Ina & Henrik N.
"Paul dealt quickly and efficiently with queries about paperwork, permissions and rights, which could otherwise have derailed the sale. Always friendly and professional to deal with and willing to do whatever was necessary to make sure our sale went ahead. Recommended!"
John G.
"Paul at Orgiva Properties provided a level of customer care that is sadly lacking in many companies these days, particularly when you think of Estate Agencies. Their in-depth local knowledge and pragmatic approach to problem resolution was a continual comfort and allowed us to enjoy the house hunting and purchase process and they were always there for post completion support. Buying a Spanish property via Las Alpujarras Properties will be the most sensible decision you will make."
John and Wendy J.
For more information please contact us at info@orgivaproperties.com