0374, Lecrin. Environmentally home with pool
Featured
Lecrin, Granada
Ref # : 0374
For Sale
€ 295,000
Environmental home with pool
In a beautiful location in the outskirts of Albuñuelas (Valle de Lecrin) with a view of the valley, Sierra
Nevada and Lake Beznar, lies this beautiful recently renovated house with 4435 m2 of land. Suitable
for permanent residence.
The house has a high quality solar system according to the latest developments, consisting of 15 solar
panels with 10KWh storage capacity and maintenance-free so that it is completely independent from
the electricity grid. The current residents even charge their electric cars. In addition, the house has an
intelligent solar heating system, in combination with a wood-burning stove, which heats the
underfloor heating, the shower and the swimming pool. In short, no expensive electricity bills and
very little gas consumption.
The house is located on a quiet access road to the village for easy access. Distance from village is 1.5
km. Here you will find supermarkets, bank, pharmacy, doctor, 2 bars/restaurant.
Entrance
Upon entering a carport in a separate area that can be closed.
Through the front door you enter the L-shaped living space consisting of a hall, the dining room,
kitchen with appliances (refrigerator, freezer, close-in boiler) and a bright spacious living room with
sliding doors to the terrace. In this room is the wood-burning stove with oven. During the cold
months it can also be used for cooking and baking. A second hall takes you to a spacious double
bedroom, bathroom with radiator and a small storage area.
Via the external stairs you reach the second floor consisting of a large terrace/solarium with a
magnificent view of the surroundings and the guest apartment consisting of a living area with kitchen
(fridge, close-in boiler, hob), bathroom and a spacious double bedroom. This room can be heated by
means of a pellet stove. Ideal for your guests or possibly rental.

Garden
Around the whole house there are several terraces so that you always have a sun or shade spot,
veranda with covered dining area, beautifully landscaped ornamental garden with fountain,
vegetable garden, BBQ, pizza oven, sun blinds, heated swimming pool of 4 x 6 m. with Roman steps
and lighting, shed for pool pump, shed for tools and wood storage. In the garden you will also find a
variety of trees: orange, lemon, almonds, olives, grapes, apple, cherry, pomegranate etc.
The house is also equipped with plastic frames with thermo glazing, mosquito nets, bars, air
conditioning cold / hot, ceiling fans, underfloor heating and radiators. The electrical wiring has been
renewed. Septic tank. The sliding door is equipped with a roller shutter.
Connected to the municipal water supply and irrigation system of the cooperative.
Internet available through a provider.
Features
General Features
Situation
Close To Village
Close To All Amenities
Open Countryside Views
Tranquil Location
Mountain Views
Very Private
Not Isolated
South East Facing
Furniture
Income Potential
Electricity
Land & Gardens
Citrus Fruit Trees
Fruit Trees
Almond Trees
Interior
Fully Fitted Kitchen
Pellet Stove
Underfloor Heating
Water
Mains Connection
Swimming Pool
Acequia Rights For Irrigation
Condition
Lower running costs (kWH/m)
Lower CO2 emissions (kg/m)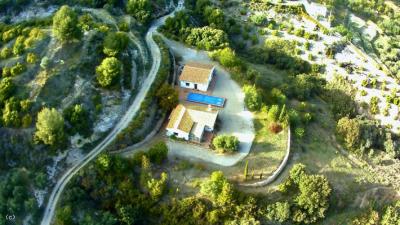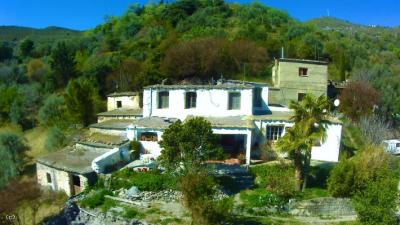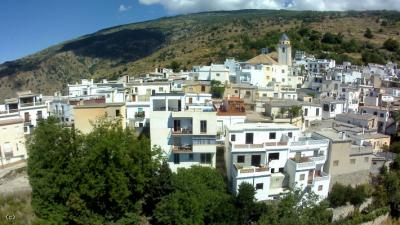 Hi! Click below to chat to Paul Mcjury on WhatsApp!
Chat with Paul Mcjury on WhatsApp
Close and go back to page