0269, Cadiar. Attached Cortijo with separate land
Cadiar, 18440
Ref # : 0269
For Sale
€ 75,000
Partly renovated cortijo that was once part of a wine store (Bodega). In a "cortijadas" collection of rooms or house that for one larger property.
A property that has been partly renovated and is in liveable condition. The ground floor has a large sitting/dining room with fireplace, to one side here is a kitchen area with window to the front elevation. A door leads through to a hallway, a side entrance door to the house, along the hall access to a wet room with WC, shower and wash basin, then a large old stable door leads into one bedroom which interconnects to another. The stairs lead up to the first floor, here there is a large landing area with built in cupboards and door to the roof terrace which is South facing with views over almond filled hillsides and towards the sea, Off the landing there is access to a sitting room with large patio doors leading out onto the terrace with the same views. On this floor there is another wet room with shower, wc and wash basin. There are three other rooms which have been partly renovated, just waiting to be finished to your own taste.
Services
Mains water, electricity are connected. Internet is available.
Location
Situated about ten minutes from Cadiar the nearest large town. Easy access just off the road with a short dirt track.
Cádiar is a region which, by its geographical isolation, has always developed its own distinct culture that had its heyday in the Grenadines period, when Las Alpujarras was an important agricultural emporium specializing in the production of silk.
Cádiar has historically been a place of confluence of different cultures which swept across Las Alpujarras. It was called "Albacete", because of its location on a level place. The first records we have date from the twelfth century, when the famous Granada geographer al-Idrisi noted the existence of a castle in Cádiar, which was formerly called the "Hisn al-Qadir" ("Castle of the judge"). In the Muslim era, it possessed a mosque, several cemeteries or rabitas and at least three neighborhoods by their respective walls. In the Moorish period belonged to the extensive tahá Juviles along with sixteen other villages.
After the reconquest of Granada in 1492 by the Catholic Monarchs, the population was under intolerable pressure, and in 1568 a wealthy landowner in the area called Fernando de Córdoba y Valor (Aben Humeya) took up arms against King Philip II. The revolt began in Cádiar on Christmas Eve when a detachment of soldiers billeted in Cádiar were quietly murdered in their beds.
Features
General Features
Mains Connection
Fully Fitted Kitchen
Open Countryside Views
Tranquil Location
Open Fireplace(s)
Wooden Beams
South Facing
Mountain Views
Gently Sloping Land
Mains Connection
Private Entrance
Sold Unfurnished
Light Renovation Required
Panoramic Views
Almond Trees
Not Isolated
Distant Sea Views
Basically Habitable
Situation
Open Countryside Views
Tranquil Location
South Facing
Mountain Views
Private Entrance
Not Isolated
Furniture
Electricity
Land & Gardens
Gently Sloping Land
Almond Trees
Interior
Fully Fitted Kitchen
Open Fireplace(s)
Wooden Beams
Water
Condition
Light Renovation Required
Basically Habitable
Lower running costs (kWH/m)
Lower CO2 emissions (kg/m)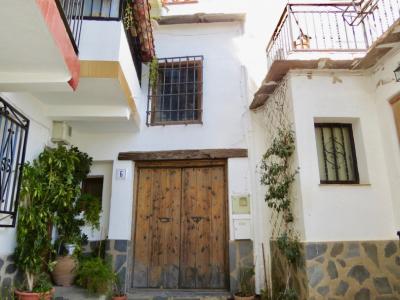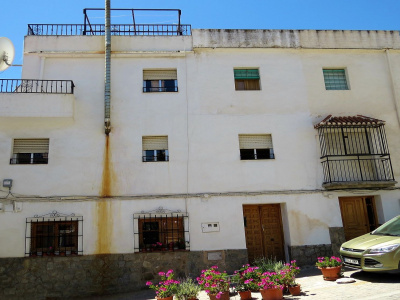 Hi! Click below to chat to Paul Mcjury on WhatsApp!
Chat with Paul Mcjury on WhatsApp
Close and go back to page